Industries
ARTIFICIAL INTELLIGENCE IN hEALTHCARE, phaRMACEUTICALS AND SPORTS
ARTIFICIAL INTELLIGENCE IN HEALTHCARE, PHARMACEUTICALS AND SPORTS
Pharmaceutical companies, hospitals, healthcare and sports organizations have been using artificial intelligence for several years already. Still, when a Canada-based healthcare company Deep Genomic announced its groundbreaking advances in studies of Wilson disease (a rare genetic condition), it attracted impressive media attention. The company was crowned with the title of the discoverer of the first AI-identified therapeutic candidates and received more than 40 million investments.
HOW CAN ARTIFICIAL INTELLIGENCE HELP HEALTHCARE, PHARMACEUTICALS AND SPORTS?
Medicine, pharmaceuticals, discoveries, and diagnostics require medical specialists to operate with large data volumes. Clinical histories, research of international communities, and multiple exceptions – it's easy to get confused. AI, especially combined with machine learning, is a perfect candidate for analyzing medical information and improving decision making in healthcare.
Algorithms, of course, are limited – they can't determine the complex cause of the disease and take an out-of-the-box look. Similarly, they can't go beyond a set goal, which, you still need a doctor in charge who'd give in-depth analytical requests. Still, AI computing power can help accomplish many things in healthcare – let's explore what has been done up to date.
RADIOLOGY
Doctors' competences in understanding scans are crucial to determining the right diagnosis. However, physicians can misread the image, miss an important detail and make a wrong conclusion. Stanford already proved that AI healthcare algorithms have better reading accuracy than human professionals do. So, doctors can use AI for double-checking, verifying their own intuitions.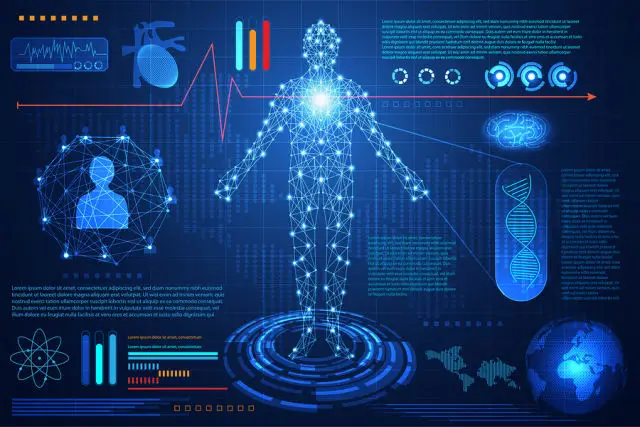 These are some of the most widespread issues AI can help people with:
So, AI today might not only augment human activity but erase healthcare boundaries, therefore, enabling care both anywhere and everywhere.
Should you need a truly prominent AI-powered application, ServReality is best company developing ai.
FAQ
What is VR?
Virtual Reality (VR) is a computer-generated immersive environment that can be interacted with in a seemingly real way by the user using special equipment like a headset or controller
What is 3D?
3D is a computer-generated immersive environment that can be interacted with in a seemingly real way by the user using special equipment like a headset or controller
WE WILL BE HAPPY TO HEAR YOUR THOUGHTS