about us
INTERACT WITH THE NEW WORLDS WITH SERVREALITY
To really get serious about the immersive digital realm, you need an innovative software development partner like ServReality. This is especially true when it comes to augmented and virtual reality software and AI Applications. VR & AI aren't exactly new, yet strong development skills are required to make a high-quality product. Would you like to develop rich and responsive games compatible with Google Daydream, Oculus, or HTC Vive? Looking to create an augmented reality app virtually letting your customers try on clothes or even preview chic furniture within their homes? Got any virtual or mixed reality software idea to create and implement? In the hunt for a professional team of coders and designers to create your new machine learning app?
ServReality has got you covered on all of these!
Based in Ukraine, we're a cutting-edge imaginative production house with a strong commitment to quality, innovations, and efficiency. Our team consists of 100+ professional technicians, who can provide you with robust virtual world software, Artificial Intelligence apps plus VR, AR and AI outsourcing, outstaffing services. ServReality is all about the latest technologies, innovation, and smoother user experiences. We strive to help you make smarter use of network investments, saving you both money and time. We remain one of the best virtual reality gaming companies offering unique solutions.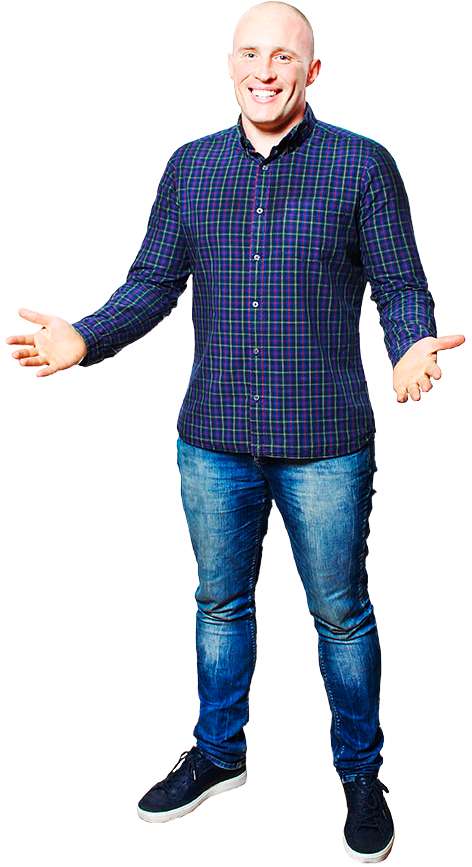 BENEFITS YOU GET BY PARTNERING WITH SERVREALITY:
Precise, visually compelling, impactful products tailored to your business goals.
Unparalleled virtual first person experiences.
The possibility to improve everything from team productivity to the profitability of the bottom line.
First class IT professionals reasonably priced.
You remain the sole owner of your product's source code and user interfaces. This ensures full confidentiality and intellectual property ownership. We sign Nondisclosure and confidentiality agreements.
We would love to hear more about you and how can we help you!
Let's meet you via email: info@servreality.com
VR/AR DEVELOPMENT
ServReality offers custom solutions for multiple VR app development platforms, specifically: PlayStation VR (PSVR), Oculus Rift, Google Daydream, and Google Cardboard plus HTC Vive and Samsung Gear VR. We've developed numerous smart virtual reality apps for several industries, not to mention gaming, healthcare, home decor, tourism, education, and others using Unity 3D. Check out our best VR apps.
AI AND ML SOLUTIONS
ServReality uses Natural Language Processing (NLP), machine learning, deep learning algorithms, pattern recognition, greatly combined with knowledge modeling technologies to deliver you the most advanced AI apps. We've already created some awesome AI programming solutions that include virtual help desk agents, predictive systems, intelligent risk monitoring, robotic process automation, etc.
OUTSOURCING/OUTSTAFFING
The development team is the other half of every product's success. ServReality has the needed talent to bring to life any innovative product you could possibly dream up. So, stop keeping it under a tight wrap. Tell us more about it and we'll transform it into reality. You can have both a devoted programmer or a whole team of IT experts for your project. Each of our apps automates business processes and boasts the latest techs.
FACT 1
Established in 2013.
FACT 2
Headquarters in Kyiv, Ukraine.
FACT 3
Company of more than 100 high-qualified experts.
FACT 4
ServReality means a perfect service and a stable support.
ServReality is a VR games development provider, whose program, app formation services show stable results. The team's engagement, competence guarantee clients take high-quality results, inspiring stimulation for the market. ServReality virtual reality development provider offers customers following VR fixes:

simulation, guidance
tours
content creation
games
application, program generation

With a specialized product division, the company's masters to handle any kind of task, our of organization knows how to generate worthy apps that catch a large audience. Clients have a chance to immerse themselves into good products and well-performed prototypes that promote the output themselves.

The VR games development service of our firm requires expenses from $ 24, 000 to $76,000. Being a virtual reality games development provider, our corporation finds out the great impact of VR on the gambling creation sphere. Our set tries to be best and note all directions to create software, programs for users.

If you choose this exclusive hi-tech, our services of creation you get such values:

Saving time and costs for the tasks
Cooperation with hi-tech company and practice of content creation
Finding your target public
Evaluation of your powers on the market and your competitors
Providing your clients the best game practice they have ever known.

Our ServReality team will help you handle such offers as:

Game structure
Hardware-practical game building
Price - adequate generation
Distribution and promotion of the product